It's been quite a while since I last made a haul blog post, and that's just strange, isn't it? It's killing me that my G9 is still knocked out so my pictures kinda suck; I'm going to try and have it repaired because I can't find a replacement just yet.
Anyway, off we go.
It's nothing major; just stuff I picked up this afternoon on a trip to the outlet stores with Marci.
Black pumps for work. I know I have too many shoes (actually you can never have too many shoes but I'm out of storage space) but I realized I don't have basic black shoes for work. Which everybody needs; they're like your favorite pair of denims you can always turn to when you're twenty minutes late and out of ideas. Anyway, I particularly like this pair because I'm liking the way the heel kinda curves inward (I have a pair from Charles and Keith with similar heels but a bit chunkier). And it also fits perfectly. And it's the last pair. And it's 50% off (still quite pricey though).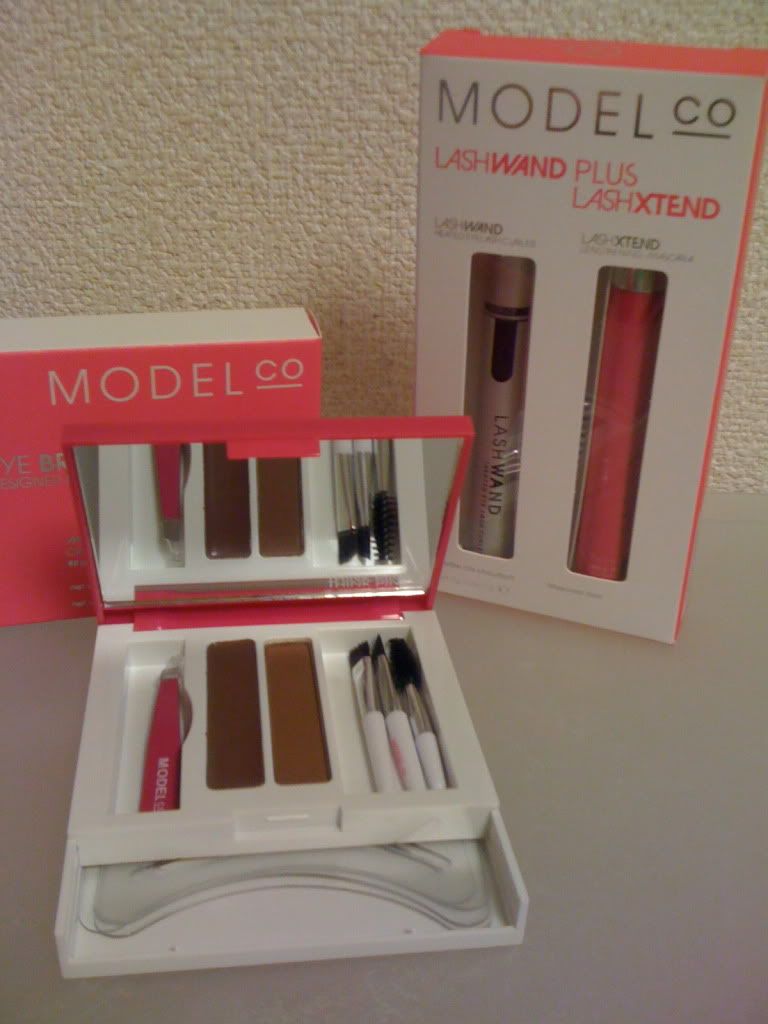 This was a surprise find; I didn't even know they had Model Co here. It's quite a steal - the kit's contents cost more than double the price if you purchase them individually. Anyway, I've been wanting to try the lash wand since forever so I couldn't pass this up. The kit contains a Designer Brow Kit, a LashWand, and Plus Lash Extend Mascara. The brow kit has brow powder, brow wax, two angled brushes, a spoolie, a couple of eyebrow templates and teeny tiny pink tweezers in a hot pink case with a mirror that says "Think Pink" and everything is just too cute.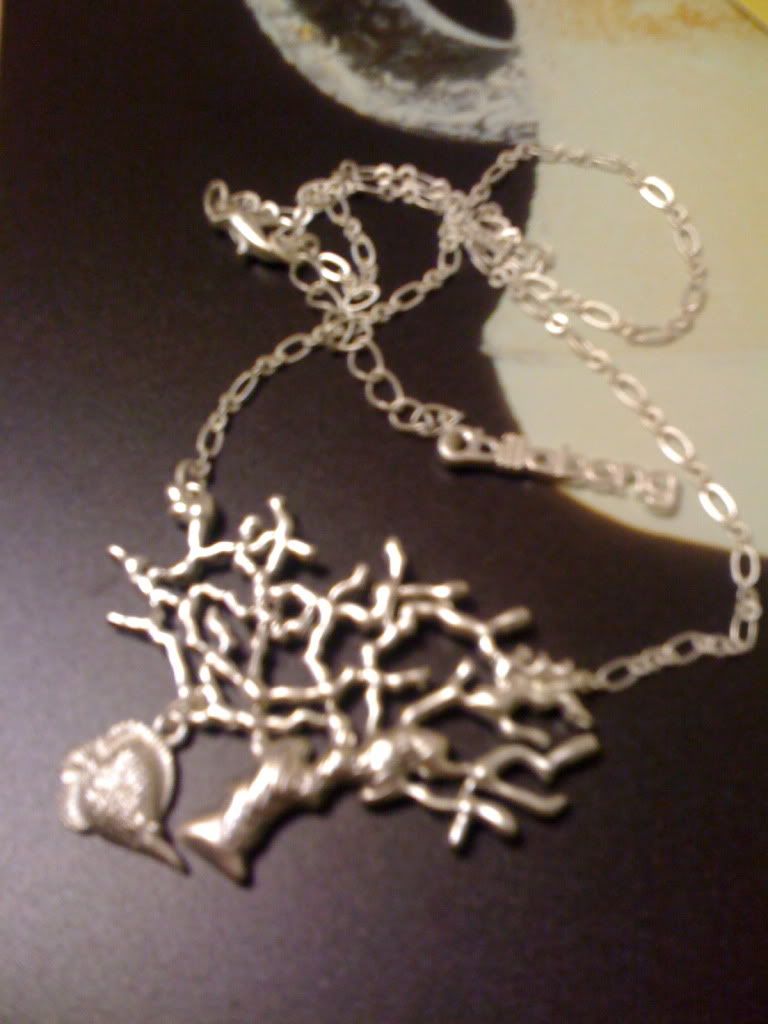 Again, apologies for the picture; the iPhone can't take macro shots. Anyway, this is one of those random quirky things I end up buying just because. It's from Billabong, and it's a necklace in that whitish silver plating that I really really like. The pendant is a coral reef, or at least that's what I think it is, because attached to that is a flounder. I know it's strange but I really like it and hopefully I still feel this way tomorrow morning, after the shopping high has abated.
I also got two tops - one for work and one for play? - but clothes never ever photograph nicely so I gave up.
And that's that. It's not a lot, but the shoes were kinda expensive so I had to scrimp a bit.
The next haul should be a month from now; let's see if I last that long.