I've stopped watching videos of the flood because it became too depressing and surreal, even. Who would have thought that it would come to the point where cars get whisked off by the flood waters?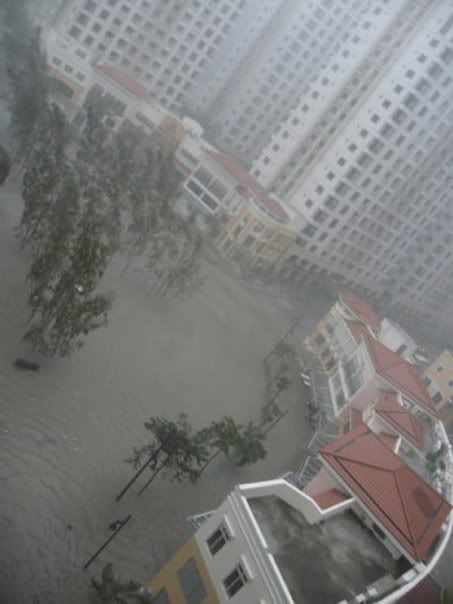 This is Eastwood, where our office is located.
Edit: This is Eastwood (or, err, the river beside it):
And this is Katipunan, where our apartment is.
The floodwaters may have started to ebb, but a lot of people need help. Now is not the time to bicker about politicians and faulty drainage systems, nor is it the time to start attacking insensitive people on the internet. Let's save that for later, when we've managed to do all we can. Find out how you can help
here
.