Recap of my last full work week here (sniff sniff).
Monday
and
Tuesday
I blogged about.
Wednesday we had a post-project analysis meeting which is always so so stressful but I was happy to get it done and over with and it actually wasn't so bad. And I had a sort-of project farewell party but it was actually more of a post-post-project analysis meeting party.
Thursday was an almost normal workday, and then we had okonomiyaki for dinner. It's one of those restaurants where you have to cook it yourself, and as it turns out there are several different kinds and we didn't know how to cook the other types but I think we did fairly OK.
Now I know this is probably just a typo but for some reason I found it hilarious: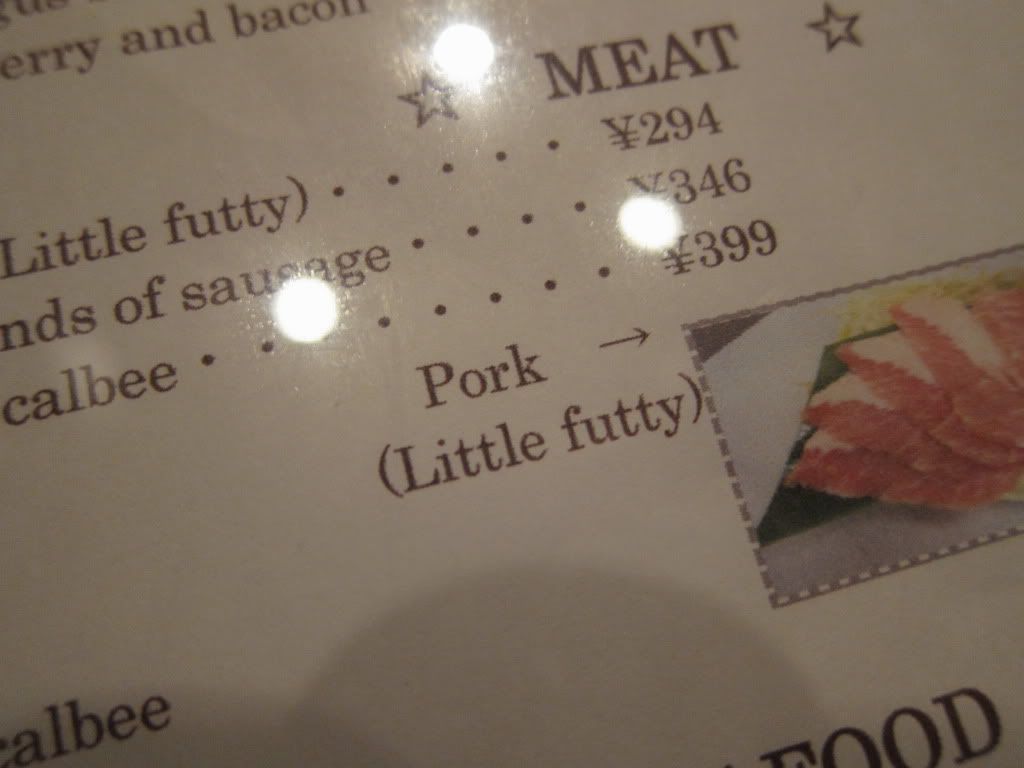 Maybe because if you say it it sounds really funny? I don't know. See, now I'm chuckling by myself.
Moving on, Friday was our company farewell party. It was quite short and I didn't get a lot of chance to the other group members but we make do with what we have, right?
Plus, the cassis orange was pretty damn good.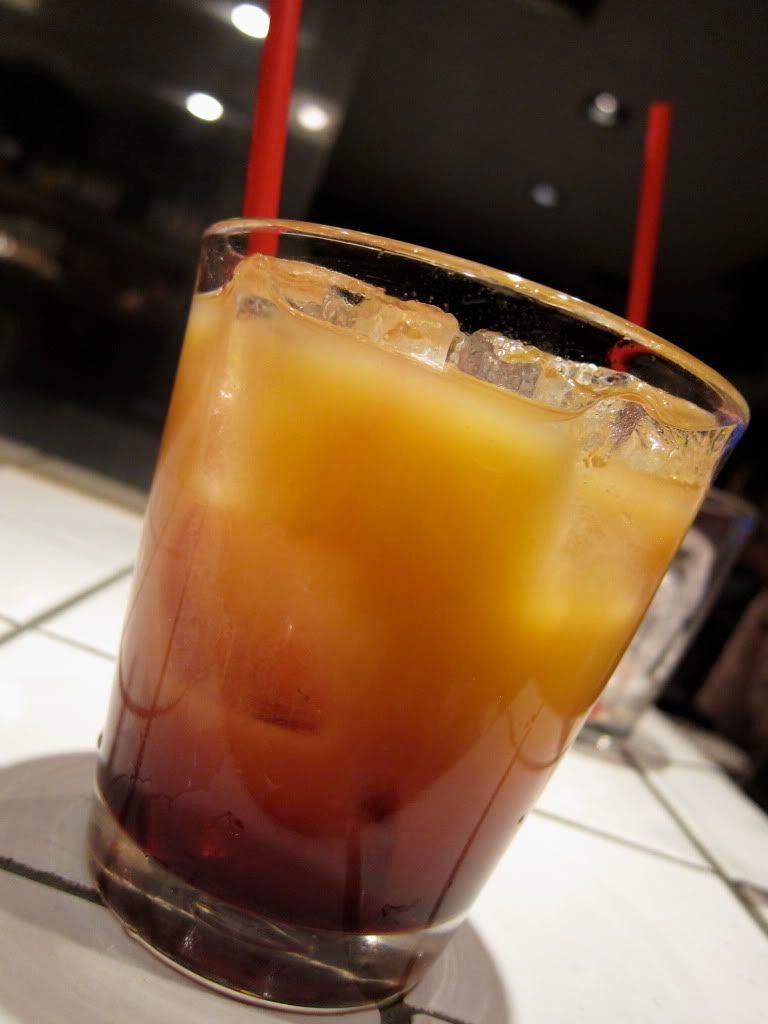 Saturday we had lunch with one of the GA sisters but I don't have pictures. Afterwards I went to Minami Osawa with Grace who did nothing to stop me from buying stuff for myself when I was supposed to be buying stuff for other people (which I did - I got six watches (!) for my mom's friends and I also bought seven thousand JPY worth of chocolates).
For this one I'm going to go with my usual excuse: it's preeeeetty! It's leather in a pretty pretty gray color which I find I'm liking these days, and it comes with a shoulder strap. I actually can't decide if it works better as a clutch or as a shoulder bag but that's a good thing, right? It's hard to get stuff out though, because you have to open up a couple of zippers and snaps and stuff, but that's a good thing since I'm going back home to the Philippines and I want my stuff to be as inaccessible (to other people) as possible.
Today I'm supposed to be going to Akihabara to buy the camcorder, and I actually had everything planned out (wake up early, catch the 8:15 train, arrive at Okachimachi station 9:19, and spend the next forty minutes
looking for PC Bomber
getting lost). Last night at around 11:45 the camera was still in stock, 20 minutes later it was sold out. Gahk. So I guess I'll just go to Shinjuku then. Expect the haul post soon. Or not. We'll see.