This late night random post is brought to you by Lorenzo von Matterhorn, my Krups coffeemaker.
And by Rio Mori, my unibody Macbook, Miss Universe 2007 (That would make my previous Macbook either Kurara Chibana, Miss Japan 2006, or Zuleyka Rivera, Miss Universe 2006). My Magic Mouse is Michael Joe because my childhood dictates that Michael Joe and Rio be inseparable. One day my Magic Mouse will get shot but he will survive thanks to a special amulet given to him by the Macbook.
Random picture, just because: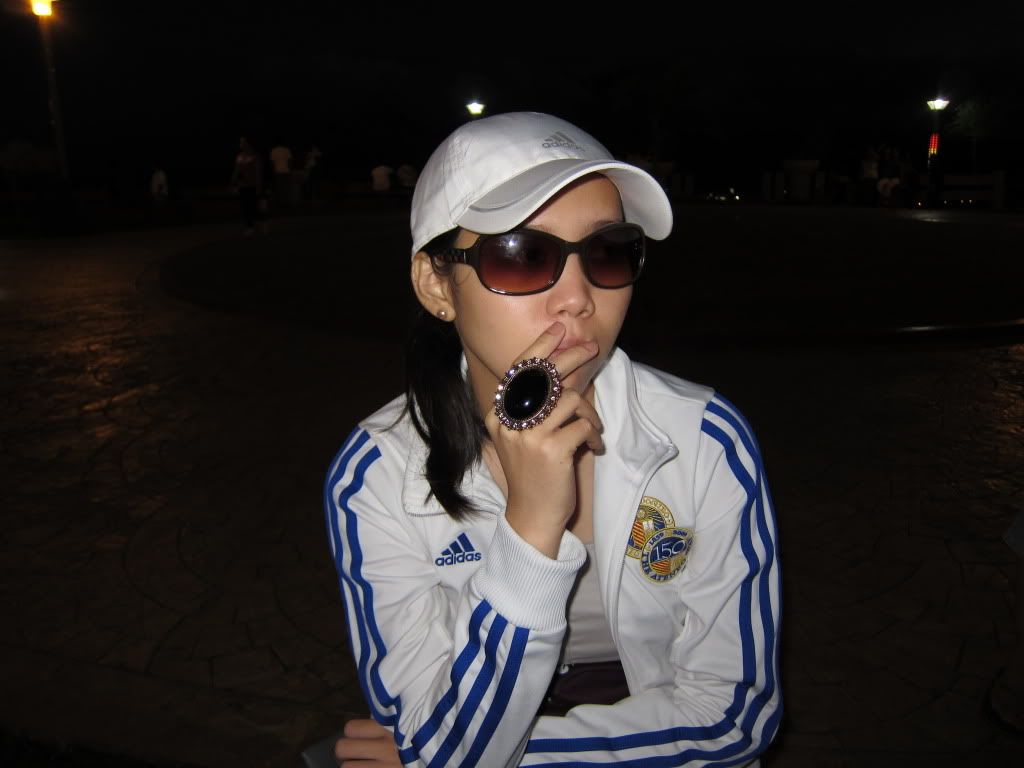 Me, PMS-ing somewhere in Legaspi, Albay after being forced to climb yet another mountain. Of course the next day I saw a whale shark so mountain schmountain.