I stumbled upon this as I was cleaning out my drawer yesterday (side note: I am extremely thankful I had enough foresight to clean my room because this week is going to be one hell of a mess).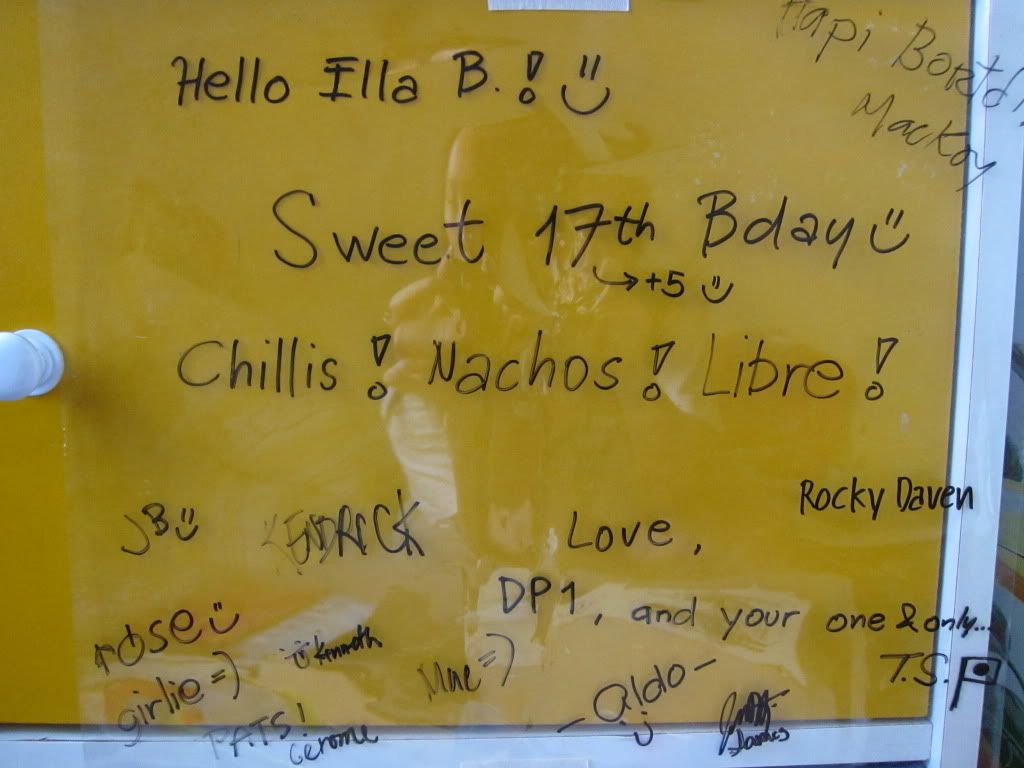 I found it taped to my computer monitor on my very first birthday at work, from the people I worked with on my very first project (which is actually still my project). Of the twelve people who signed, four have moved on elsewhere. But it's nice to be reminded of the original team once in a while.
You can never have too many things to smile about every morning.