Whoever said that must've died of stress but sometimes we have to go a little crazy, right?
Let's start with this.
Weird crazy torture device? Almost, but not quite. It's an epilator. Don't ask me how I found out about epilating; I just stumbled upon it one day and suddenly I'm stalking it online. This particular one is a Braun Silk Epil Xpressive Pro SE7481. It's waterproof and comes with a couple of accessories.
As with all things electronic, it's cheaper in Japan so I asked the very wonderful people here to order it for me. Amazon.co.jp is wonderful because you can have your package delivered to your nearest convenience store how cool is that?
Anyway, back to the epilator. It's essentially just tweezers times ten. Or fifty. You use it the way you would an electric shaver, but instead of chopping the hair off it pulls them out, fifty at a time. I know. Hurts like hell. Sorta. It's fine when I use it on my legs, probably because I'm used to waxing. But on the underarms? Tears, blood, and a string of expletives. Hopefully I'll get used to it after a few sessions, because it's quite effective - think waxing without having to wait for regrowth, or shaving without the stubble. I've actually grown quite fond of my epilator now, even if I'm still using the attachment for beginners on the lowest setting. I wouldn't recommend it if you have a low threshold for pain, though.
Moving on...
Umm, yeah. So I colored my hair. By myself. With Kao Prettia Bubble hair color in Dark Chocolate. The first box I bought was in Antique Rose which is a purply reddish color, and I couldn't bring myself to use it. But I've actually always wanted dark brown hair. My original hair color is actually a combination of black and brown strands and I just want to even it out to a rich brown color, because super black hair seems kinda harsh. So I figured what the heck, it's not like I'm going to bleach my hair a ghastly blonde.
Now this particular brand is quite popular for being easy to use and not super harsh on the hair (I think it's called Liese in other countries). It's also quite fun to apply - it foams up and you just sort of shampoo it on, wait for a couple of minutes, and voila!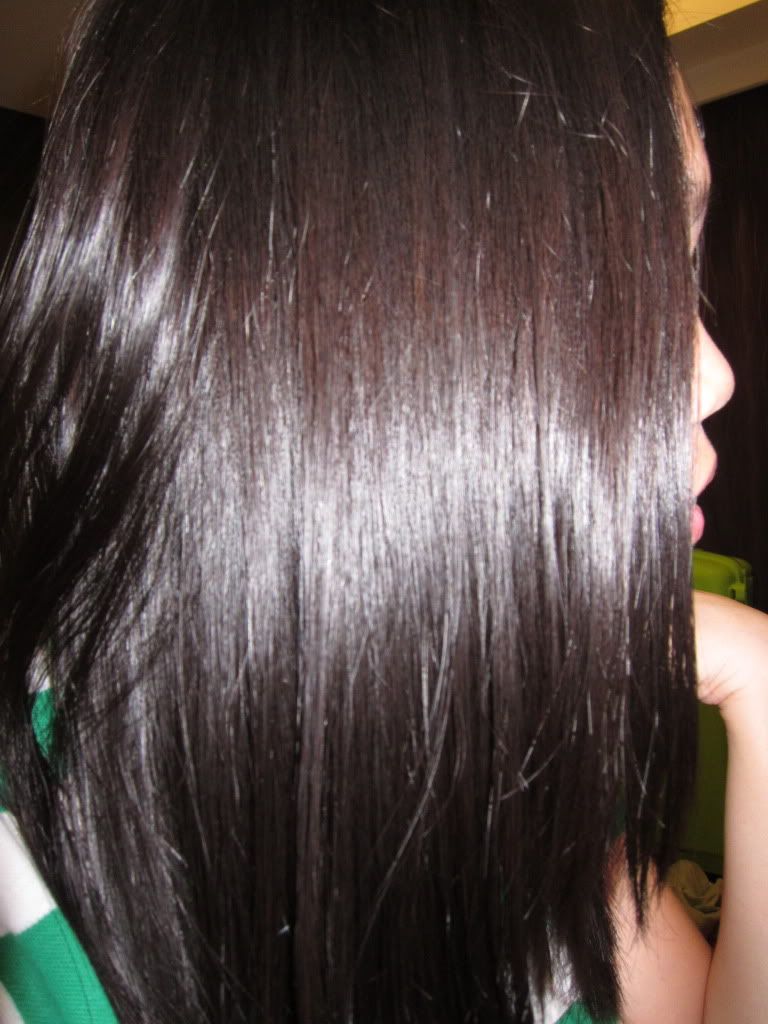 It doesn't look as brown in person, but I'm quite pleased with the color. It's not super super obvious; actually it may not be recognizable at all, but I can tell that my hair is dark brown as opposed to black brown, and that's good enough for me. And texture-wise my hair seems to be the same, if not softer (I did use a repairing mask afterwards). And I'm pleased to report that the color is even, but then again I don't have a lot of hair so that's not hard to accomplish I guess.
So far, so good. So here's to more risk-taking. ^^