I've developed quite an attachment to Longchamp bags ever since I got the
schlepping bag
. It held up surprisingly well to all the torture I inflicted upon it, including being checked-in during a flight from Tokyo to Manila with quite unfortunate weather. I wouldn't say it's as good as new but it still looks pretty damn good.
Anyway...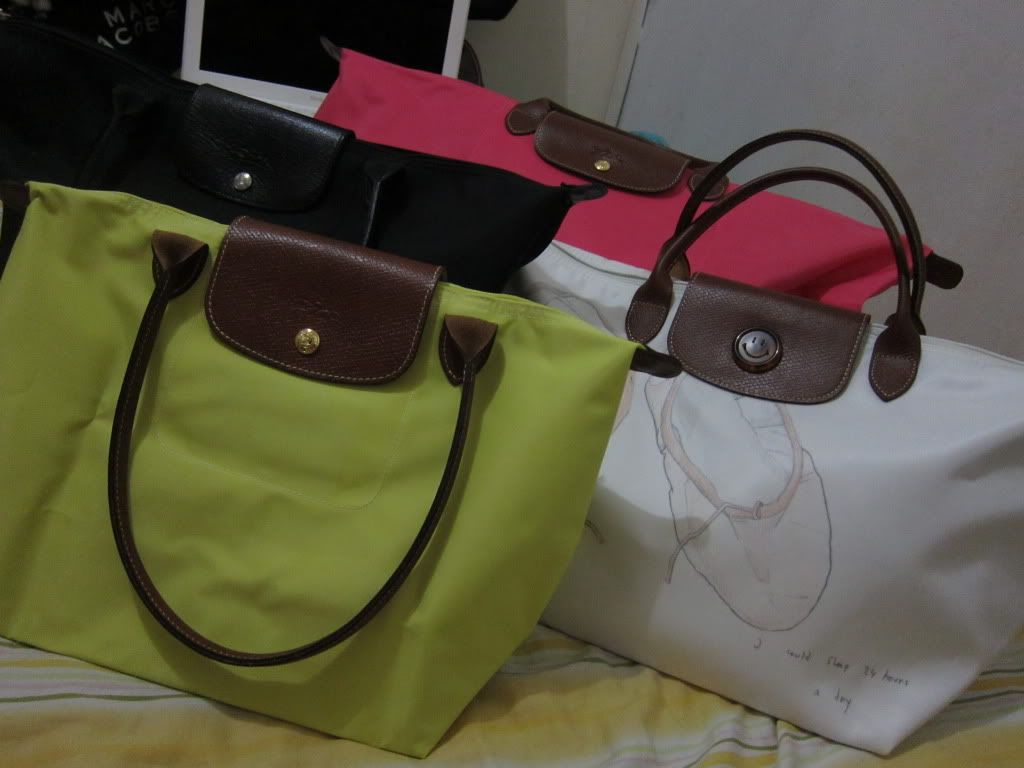 Yep. You've already met the schlepping bag and the
Charles Anastase narcolepsy bag
. The schlepping bag is from the Planetes line; the Charles Anastase is a limited edition Le Pliage from 2009. The other two are Les Pliages in the Spring/Summer 2010 colors. I got so giddy when I found them in Narita airport (all other Longchamp stores were carrying the Fall/Winter 2010 colors which are rather dull and dreary) that I had to force myself to leave the store to breathe and think really long and hard about which ones to purchase. I ended up getting two in Rosalie and Citrine.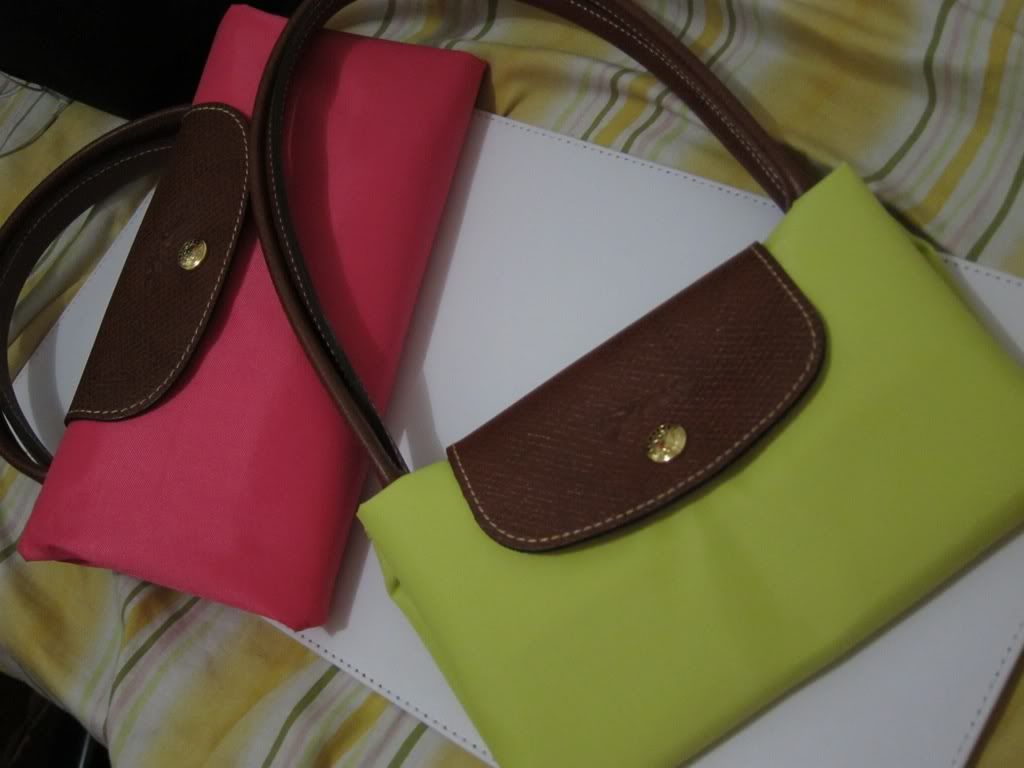 The large one I had to use immediately to put my stuff in because I exceeded the check-in limit (I promise this will never happen again ever ever ever), and I chose to transfer my things because the overbaggage fee is more expensive than the bag! I knew overbaggage fees are expensive but I wasn't expecting them to be shockingly so! I ended up with 5 pieces of carry-on luggage but they did let me check-in two more bags at the boarding gates for free. Yep, the new bag got checked-in with the schlepping bag as well (she survived unscathed save for a couple of dirty marks that came off easily with wet wipes).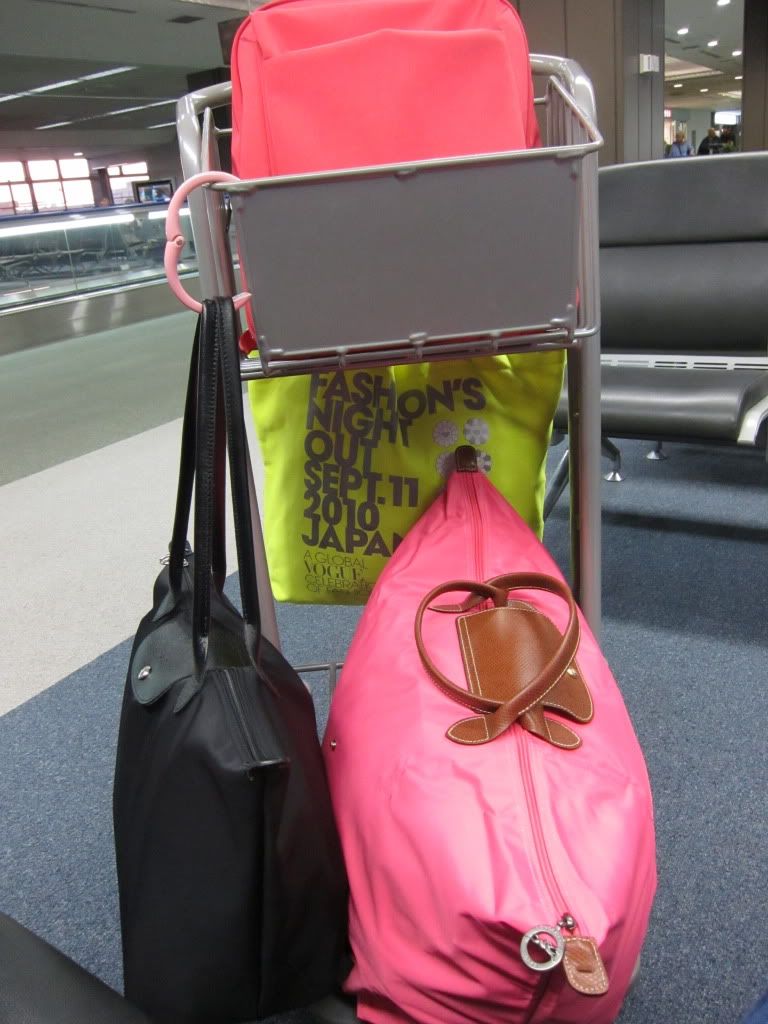 I'm pretty sure I should be banned from buying any more Longchamp bags, or any bag for that matter, for the rest of the year. But, eh, four is not a good number. :p