In the spirit of making things happen, I took the plunge and signed up for ten Barre3 sessions.
From the
website
:
barre3 is a revolutionary class that combines the grace of the ballet barre, the wisdom of yoga and the strength of Pilates. Set to music, this transformative 60-minute ballet barre workout improves balance, increases flexibility and enhances strength.
I had my trial session last Saturday with Chelo at the The Spa Eastwood.
Now we've been planning to do this for more than a year so this is a huge huge accomplishment. And a sign of more exciting things to come, yes? Oh! And when we were about to pay we were informed that the first session is free. Free! So we decided to splurge on giant crab for dinner ;p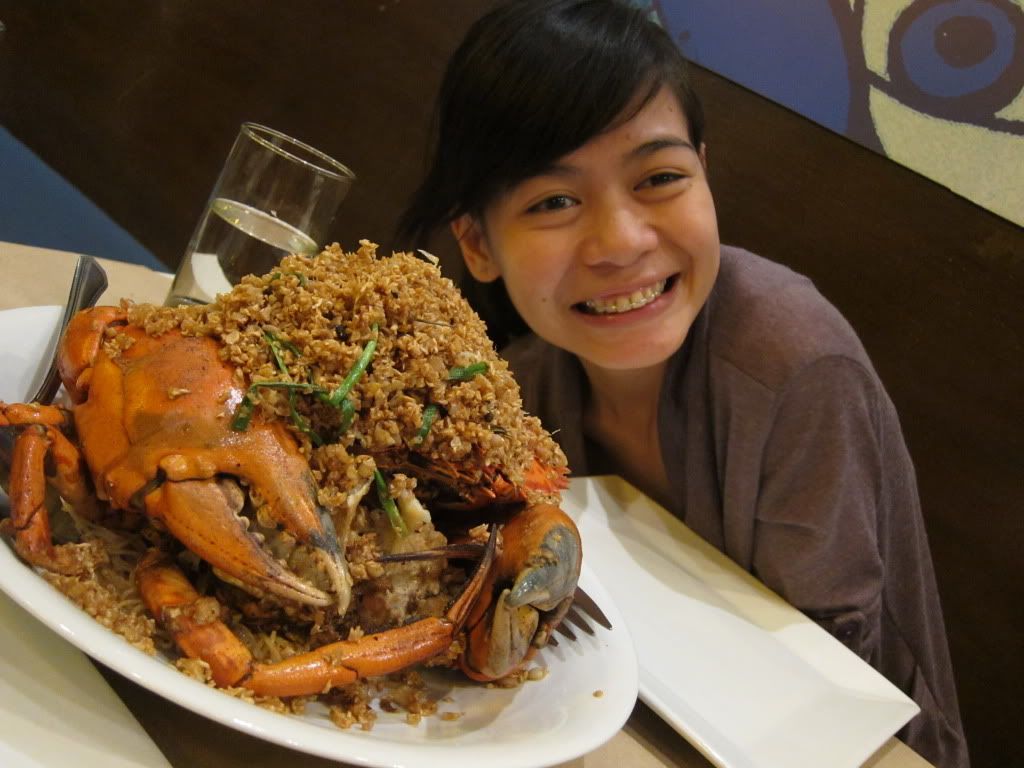 I promised myself that if I can function by Monday I will sign up for ten sessions. Sunday morning I was for all intents and purposes an invalid, but today I'm perfectly fine (it still hurts when I laugh, though). And I could use the weight loss. And now I finally have something to do apart from work, because I'll be damned if I spend the next three months on work alone.
Next stop: CV. Within this week. I promise.