Since I no longer live with smokers, my stuff no longer reek of nicotine and I am now allowed to obsess over how my room smells. So one terribly boring weekend, I caved and bought reed diffusers from The Body Shop.
The scent is Pomegranate and Raspberry, but I swear it smells like cassis. But while it does smell lovely, it's not enough to perfume my entire room. And because I'm an obsessive compulsive nutcase, I also got the linen and room spray a week later.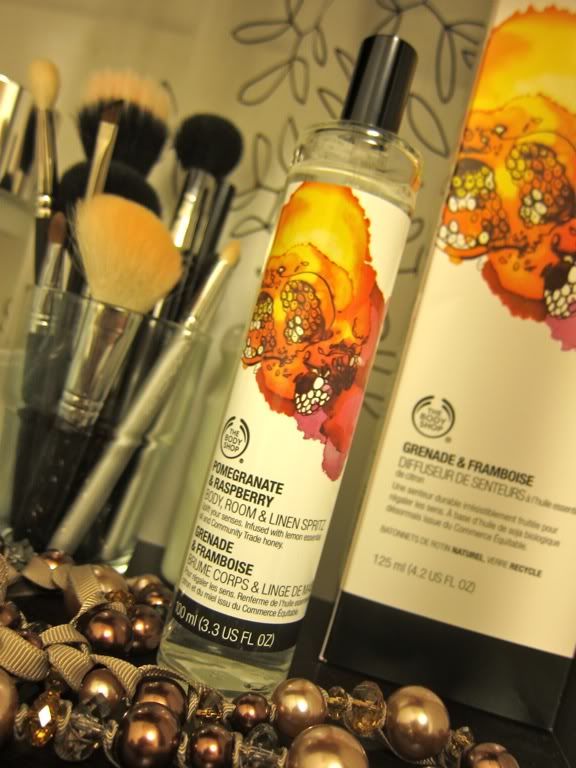 Now everytime I enter my room, I smile. So. Totally. Worth It.