I never really visit any Philippine government agency expecting speed, efficiency, and outstanding overall service - in fact, I almost always expect the worst - but somehow I still get extremely stressed and severely disappointed.
Take, for example, the process of passport renewal. Mine is expiring on March next year, so I had to renew it here otherwise I won't be able to go anywhere as my passport no longer meets the 6-months-before-expiry travel cutoff.
It started off well, actually. Here in Singapore, appointments for passport renewal can be made online. All I had to do was e-mail the requirements together with the application form and preferred date and time of appointment (appointment slot availability is listed in the
embassy's website
). I strongly recommend doing this as opposed to visiting the embassy and queueing up for hours just to get an appointment. On the actual appointment date it probably took me less than twenty minutes for the whole process. Easy peasy, and I couldn't have been more shocked.
I got a claim slip indicating the date I had to come back to claim my new passport, which I assumed would be easy enough. All they had to do, after all, was give me my new passport and punch holes on the old one. How difficult could that be?
This is how.
First of all, claiming of new passports can only be done from Mondays to Thursdays, 10am - 4pm, right smack in the middle of office hours. And they have a lunch break from 12:30-1:30. Because, you know, they haven't heard of the concept of shifting. But as I no longer work for a company with a giant stick up its ass, my boss was actually nice enough to allow me to leave the office for a while to get my passport (and even suggested I take the bus to save money even if that would mean I'd be out of the office longer).
As much as I would like to save money, the Philippine embassy in Singapore happens to be located in the middle of nowhere - this in a country with no shortage of nearby bus stops. And it's also incredibly easy to miss, seeing as it looks like this: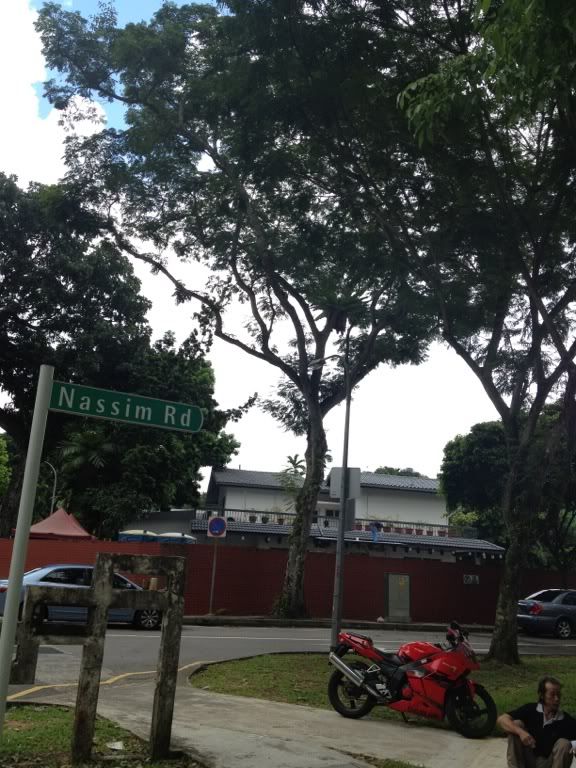 It's a friggin' house, and a real tiny one at that. Which would've been fine if there were only, say, ten Filipinos in Singapore for them to serve. And what makes it even more painful is the fact that it's right across the Japanese embassy, which could probably fit seven Philippine embassies inside the compound. Haysh.
When I entered the embassy I was greeted by the security guard who is actually quite nice (and may quite possibly be the only nice staff there) and who also happens to be Indian. I have absolutely nothing against Indians, but excuse me for assuming that I would be welcomed by a Filipino guard in the Philippine embassy of a country with no shortage of Filipino workers.
This is the embassy up close. Get over the initial shock because it gets worse.
In a country that rivals the Philippines in heat and humidity, all transactions are made outdoors, with no air-conditioning or electric fans, even. And with only one window for each service, long queues are to be expected given the sheer number of people they have to serve. I believe it's at this point when my blood begins to boil, no matter how much I try to prepare myself for it beforehand.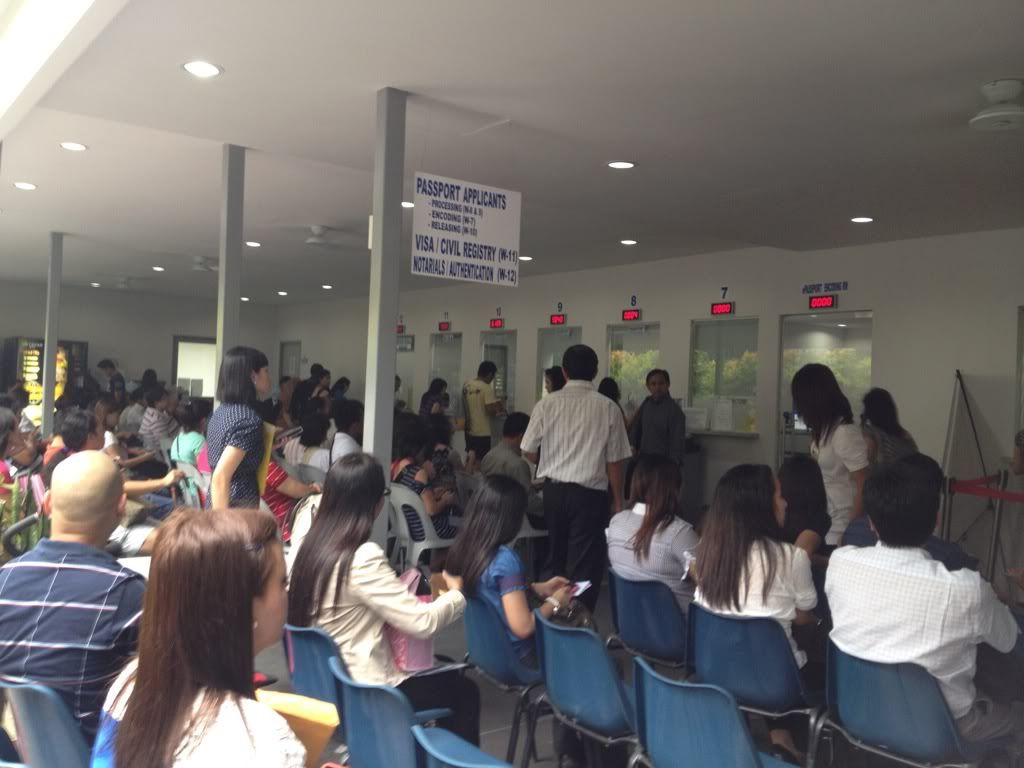 And while everyone else is complaining about the state of our airport's bathrooms: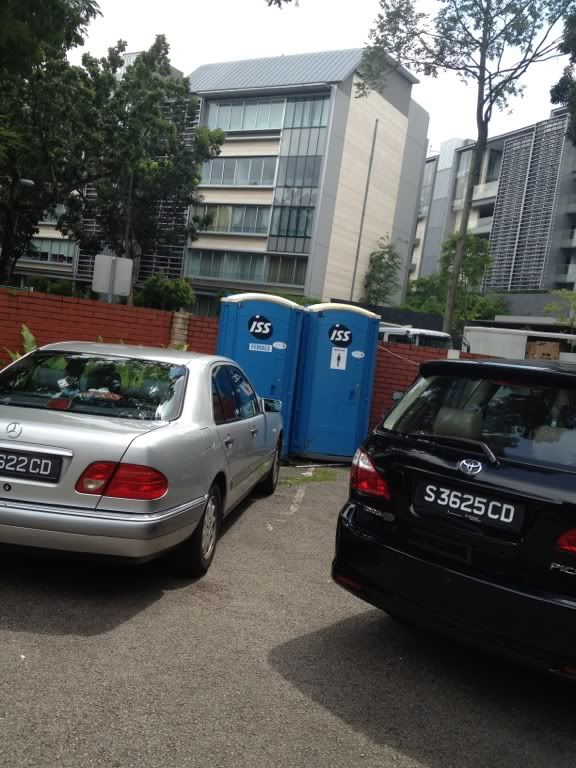 The embassy has portalets. Excuse me while I shoot myself in the head.
And claiming my passport which I assumed would take only ten minutes, tops? It took me two days. On my first visit the power was out (which could not be more strange as I have not experienced a single power outage here ever), so the electronic queue counter system wasn't working and there was even more chaos than usual. Plus there were a bunch of people complaining at the passport release counter which made it impossible for them to process anything, so I gave up and left before my head exploded with pent-up anger. It just wasn't something I could deal with on a work day. Or any given day, for that matter.
I returned the next day, got there a bit earlier hoping I would make it back to the office before lunch, but around 12 they announced the last queue number that would get served before they take a break. Because, you know, the staff had to make sure they eat lunch on time. By the time I got my passport, which would be around 2 in the afternoon, I was already numb with anger and frustration and stress. And just thankful that it's all over and done with and I won't have to return for a while.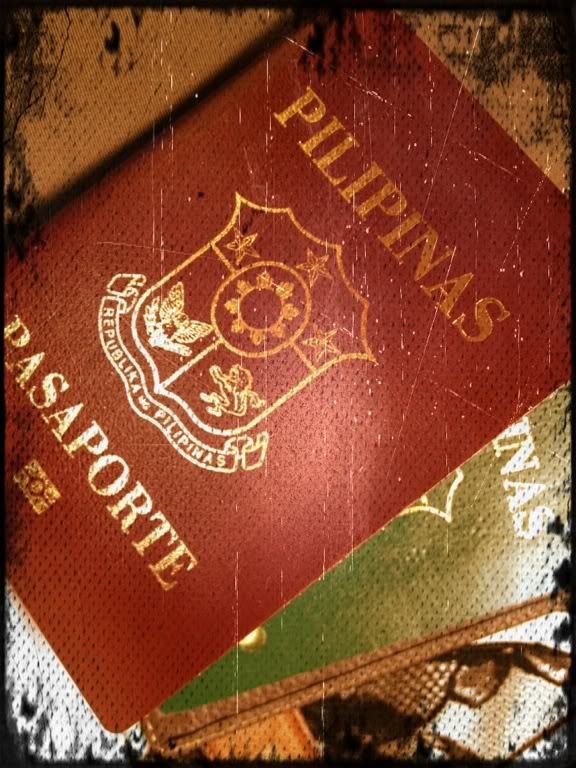 There are so many things that went wrong, but I'm still thankful that at least the first half of the process was stress-free. And hopeful that things would be so much more improved in 2016, when I would have to do everything all over again. But who am I kidding, really.
P.S. For reference, the passport renewal procedure can be found
here
.