Very few ingredients, very little effort. Perfect for when I'm feeling lazy, which is everyday.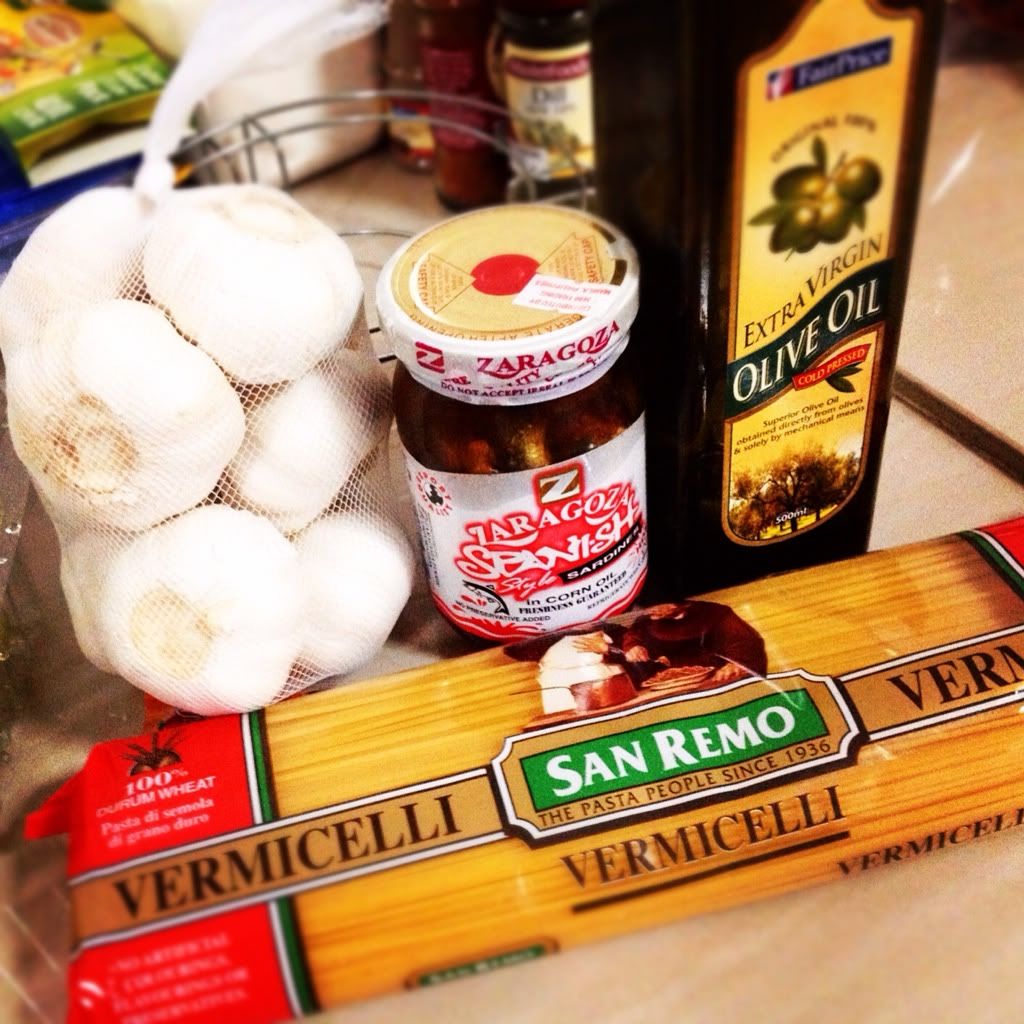 All you need is a bottle of Spanish sardines (which managed to make it unscathed inside my check-in luggage), olive oil, garlic, and pasta. I used vermicelli because I feel that the diameter of the noodles is perfect for this dish. Joke. It was on sale. End of story. Spaghetti or capellini (angel hair) would work just as fine.
Cook the pasta as per package directions, and in a skillet, saute the chopped garlic in olive oil (optional: add some butter). Add the spanish sardines (including the liquid it comes in), breaking it into smaller pieces. Season with salt and pepper (and cayenne pepper if you're me), toss in the pasta, and enjoy.