Singapore is a country that enjoys a perpetual sale season which just spells disaster for my pocket. Take, for example, the ongoing Watson's sale. The theme seems to be air travel, because the promotional materials are in the form of boarding passes. Cute.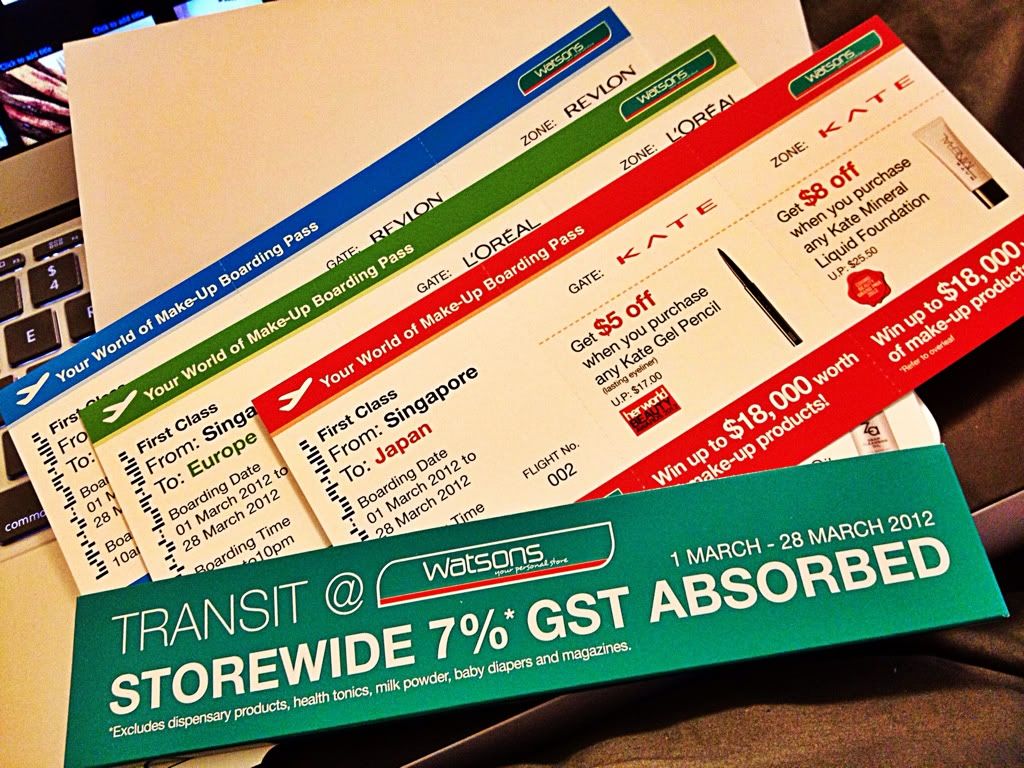 Naturally I used this as an excuse to try out new items. Such as mascara, because every now and then I have to assure myself that
the one I am using
(and stockpiling) is still the best. And as it turns out, it still is. I should have known from the duck face that this is not going to be good.
Which is a shame because I had such high hopes for the DollyWink volume mascara, it being a Japanese product and all. While it did lengthen and volumize, my lashes looked spidery and crinkly and stiff minutes upon application. And it smudged! Goodness. I'll see if I can make it work somehow (I've only used it twice; maybe third time's the charm?), but for now I'm going back to Majolica Majorca.

Speaking of, now is a good time to stock up on these - they slashed 2 dollars off the retail price, plus an additional 15% discount, plus the 7% storewide discount. Equals lots of discounts, yes? So even if I still have two back-ups of the Lash Expander Frame Plus (and two open ones, the blue one and the black one below), I decided to try out the new Lash King mascara which is supposed to be all the good stuff in Majolica Majorca's mascaras rolled into one.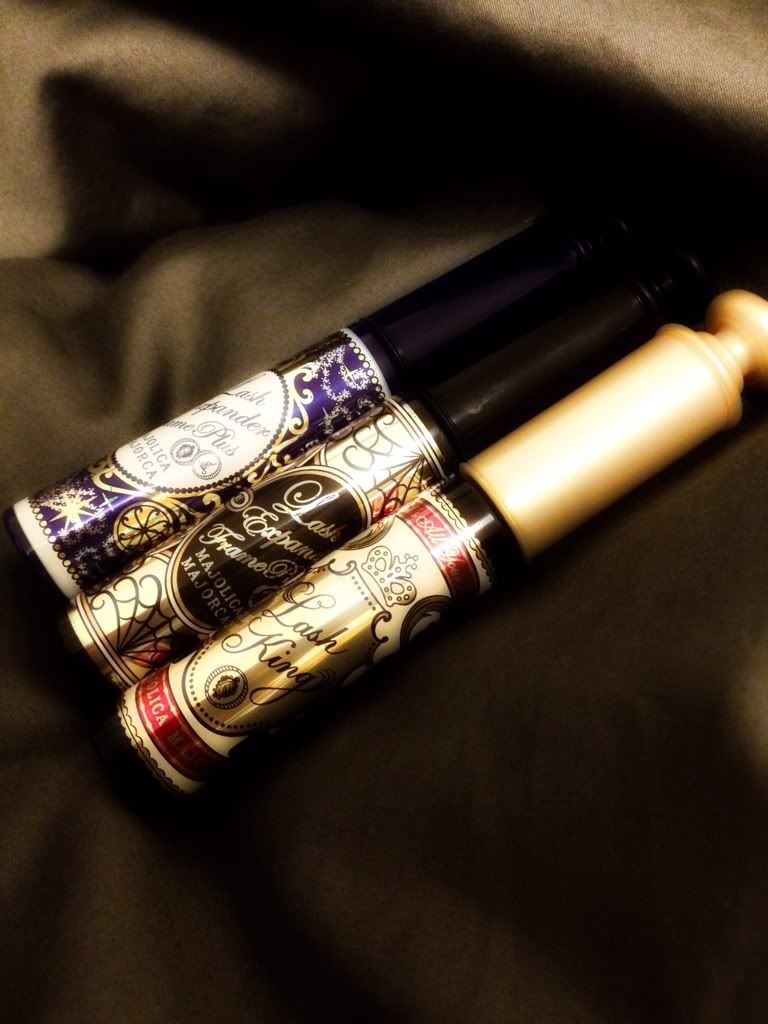 I haven't tried it yet but I can tell you that the Lash King's mascara wand is wee bit scary - it comes out of the tube with a ginormous clump of fiber at the tip. I'm pretty sure nobody wants that much fiber on her lashes.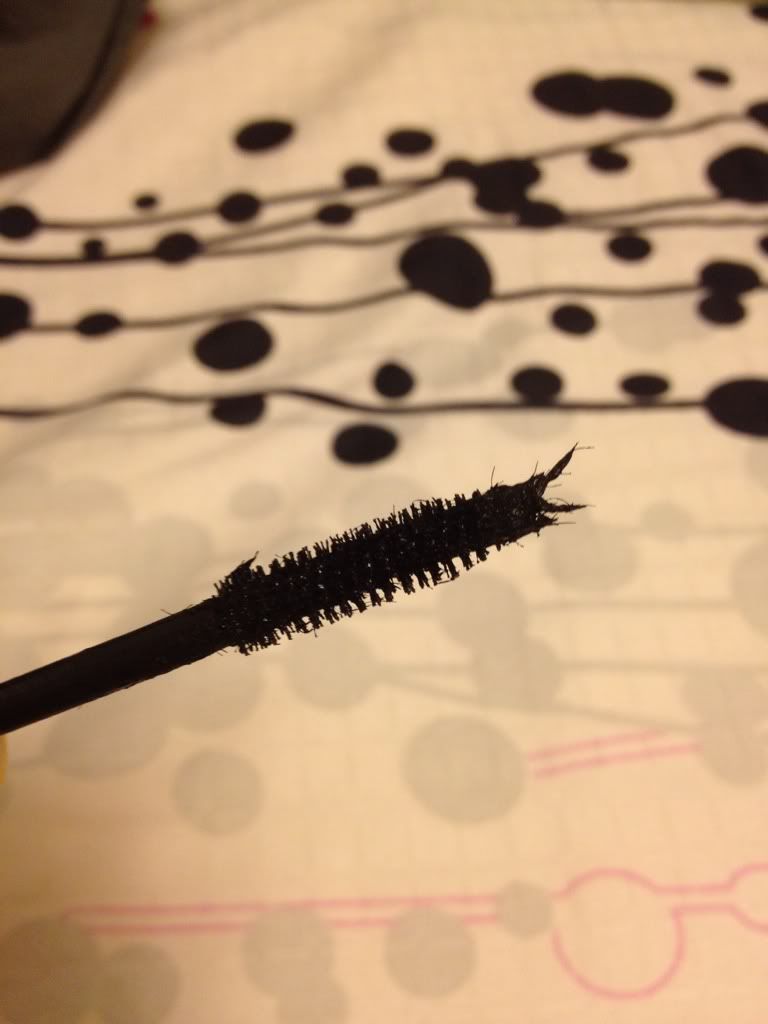 Bourjois launched a new foundation called 123 Perfect, so of course I had to try it (especially after I learned that it is part of the Chanel group). It claims to have color-correcting pigments, which I really don't know what to make of because it's not like I can see the yellow and the mauve and the green. What I saw was a really gorgeous model with flawless skin on the promo ad. And I did swatch it and was quite impressed by the texture. I've tried Bourjois foundations so far - one a hit, and one a big fat miss.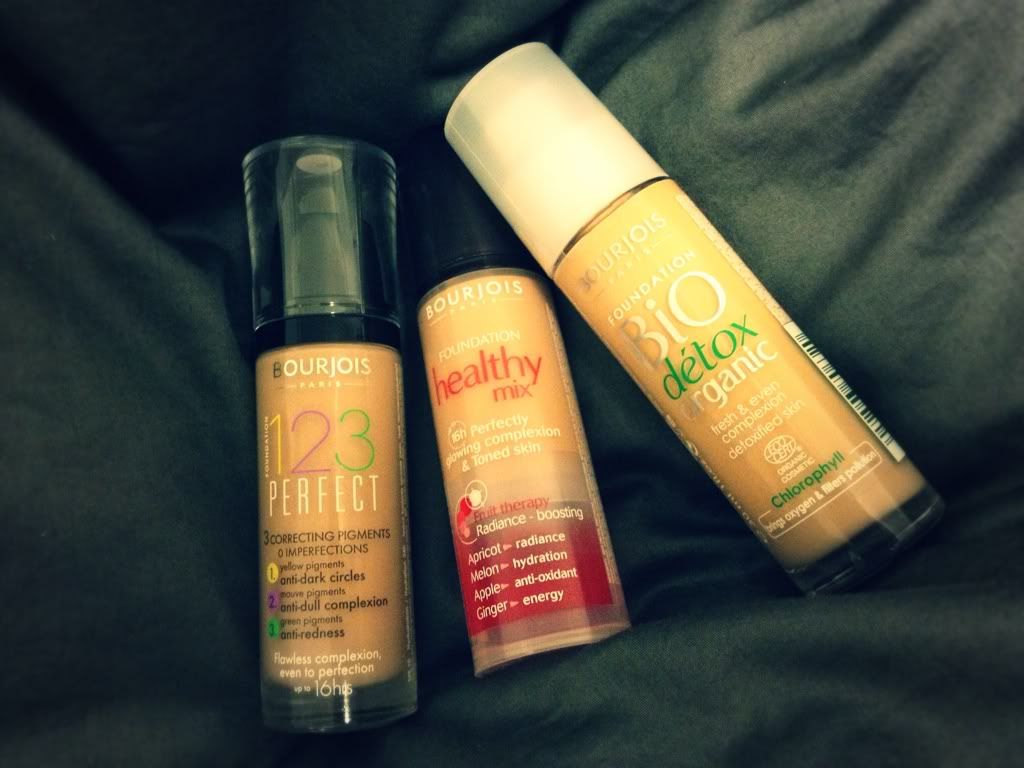 I was so excited about the Bio Detox Organic foundation because it had strong yellow undertones, but it was such a bitch to apply and the finish was just dry and horrible so it quickly ended up at the back of my makeup drawer. The Healthy Mix foundation I bought after watching Lisa Eldridge, and I do really like it; in fact I'm halfway through the bottle, which is an achievement. I stopped using it because these days I just feel like it's too heavy for daily use.
Which brings us to my beauty product du jour: BB creams.
These have been around for a while, but I passed on the whole BB cream mania because the first tube I bought broke me out (I think it was SkinFood Aloe BB cream). But lately Western brands - MAC, Dior, Clinique, Bobbi Brown, among others - are coming out with their own versions so I thought I'd try them out again. Basically they're just tinted moisturizers ++ (read: whitening and brightening claims, anti-wrinkle properties, and all that jazz) .
I got the Fairy Drops candy bar BB cream (what is it with Japanese products and cheesy names?) a while back and I've been using it religiously (after retiring the Bourjois Healthy Mix), so I thought maybe I'd try a Korean brand this time.
So I ended up with a hot pink tube of Skin79 Super BB cream, which comes in an alarmingly gray shade: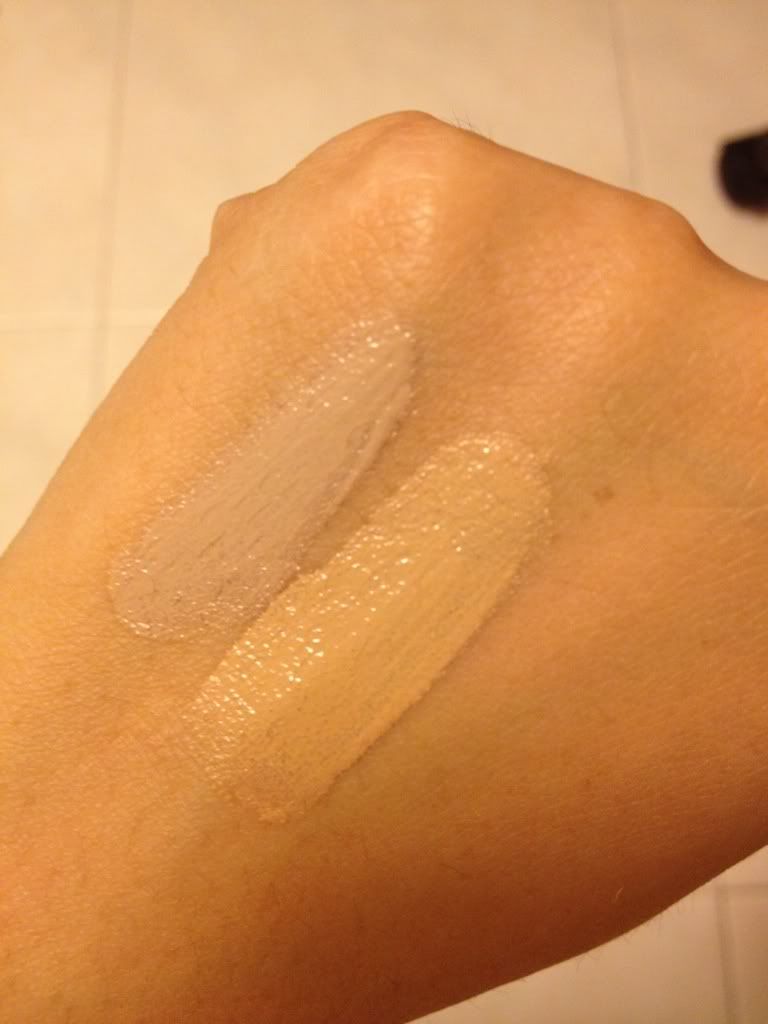 That's Skin79 on the left, Fairy Drops (light ochre) on the right. Scary right?
Surprisingly though, the color adjusts to blend with your skin after a few minutes. I know that doesn't sound logical, but it really does blend in. Maybe because it's sheer? Or maybe it oxidized? At any rate, it doesn't leave me looking like a zombie. Hopefully it doesn't break me out. If it does, well at least I got it on sale. Which, by the way, is until March 28, so if there's something you're wanting to try but just couldn't bear the thought of paying the full price for it, it would be a good idea to visit your friendly neighborhood Watson's. ^^