I've been making an effort to keep my spending in check (and failing miserably), but all hell just breaks loose upon entering Sephora. It's just rows upon rows of pretty.
And, they have testers for EVERYTHING. Even for, say, a waxing kit. In case you wanted to try.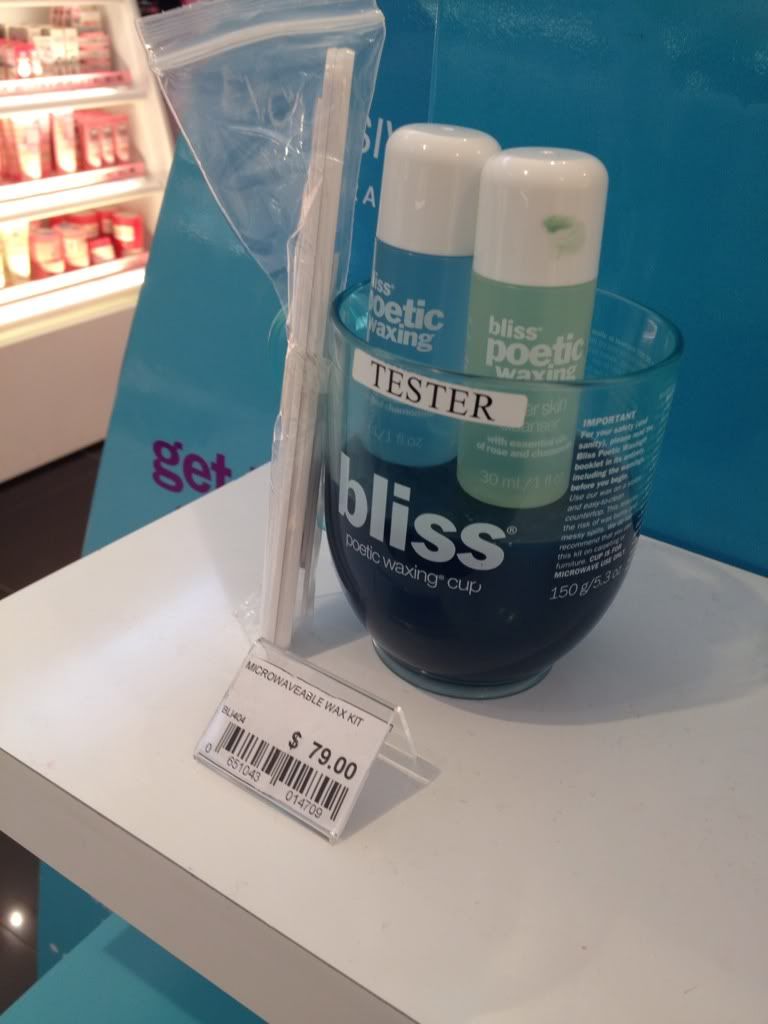 And the best part is, they have a complete arsenal of stuff to remove the gunk that you piled onto yourself while testing stuff. I don't know about you, but I never leave a make-up store without a billion swatches at the back of my hand.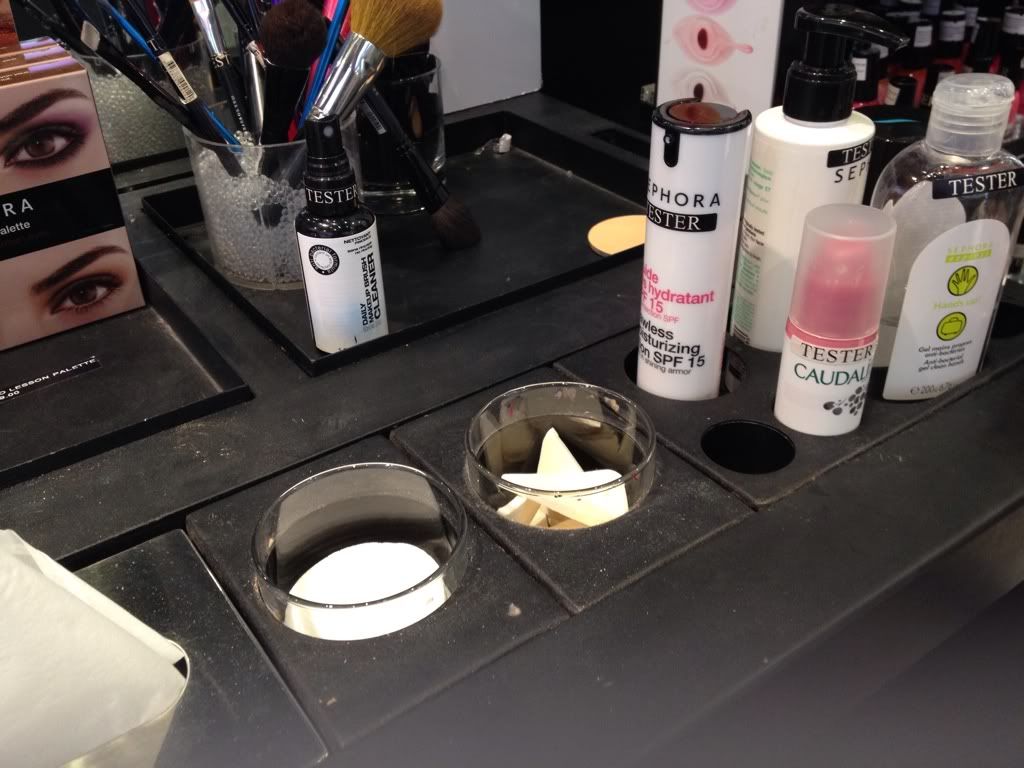 Make-up remover, hand sanitizer, toner, moisturizer, nail polish remover, and an assortment of cotton pads and sponges and things. They even have facial wash just in case you wanted to try out the Clarisonic, if facial exfoliation in the middle of the store is something that appeals to you.
I was testing out a new scent (which I decided not to buy because the dry down was weird) so I had to walk around the store a bit, and I went a little swatch-crazy.
The Smashbox Be Legendary lipsticks looked promising, but I'm not supposed to be buying lip products right now.
Stila came out with these Smudge Crayons and they're supposed to be an eyeshadow base, primer, and liner all in one. The pigmentation on these is awesome, although Dazzling and Pink Violet felt a bit dry (but it could be just the tester). I really really liked Midnight Blue, but I don't think the color would work on me. I ended up getting Umber, which is a gorgeous reddish brown color. Reminds me of the new MAC extra dimension eyeshadow in Rich Core.
It applies evenly, and you get intense color in one swipe. My main gripe is, it sets in like two (okay, maybe ten) seconds, so it's impossible to blend. So you have to work fast with this one. Once it sets, it does not budge, which is great for people like me with very oily lids that are prone to smudging. Now I'm trying to talk myself out of buying Antique, because I'm really liking the formula. Oh my poor wallet.