The proliferation of beauty forums and blogs and videos has definitely changed the way I shop. It's no longer enough that I find something pretty; a couple hundred girls from MakeupAlley, a dozen or so beauty bloggers, and my favorite YouTube gurus should give it a thumbs up as well. I'm sure this has managed to save me from more than one disastrous purchase, but sadly, beauty products remain a very personal thing, and what worked for a majority does not necessarily translate to good things for me.
So here are five top-rated products that I ended up regretting.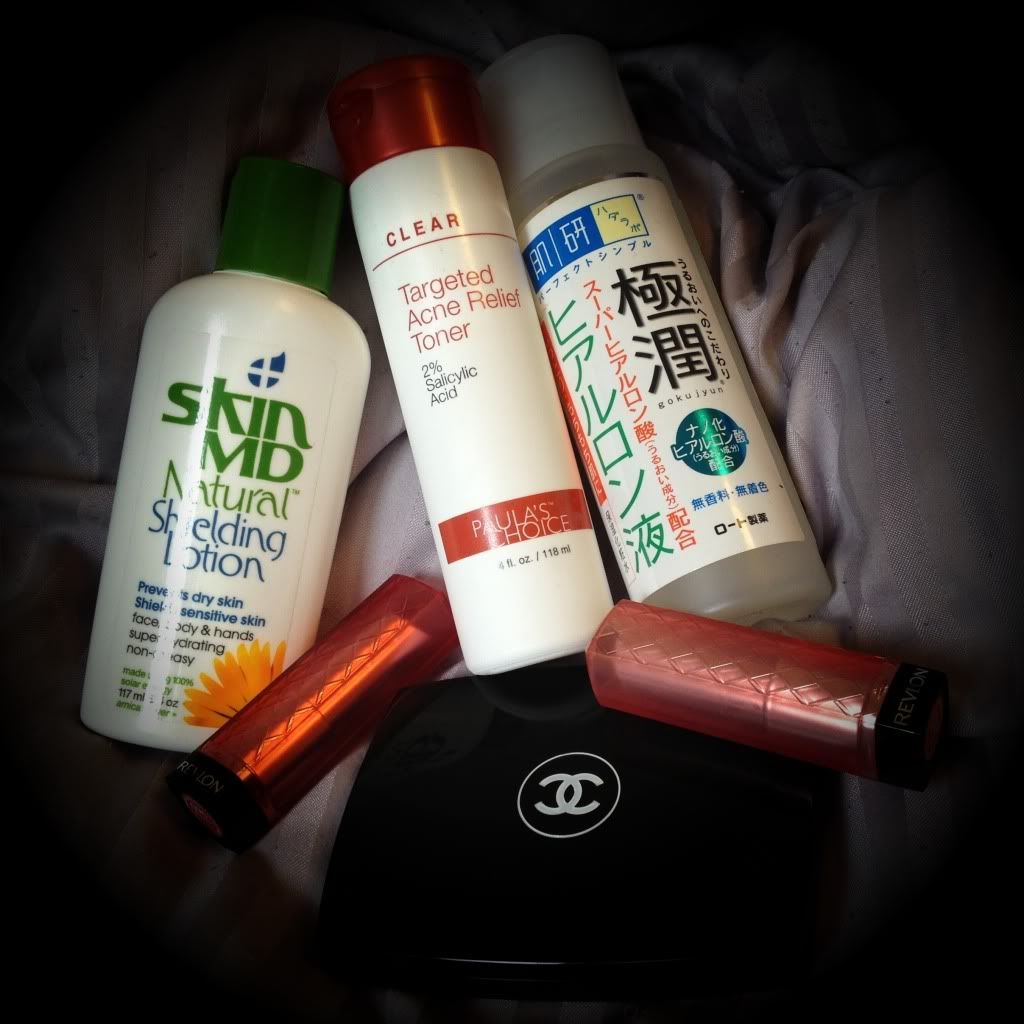 1.
Skin MD Natural Shielding Lotion
. Nothing but good reviews on this one. It claims to be "far more effective than conventional moisturizers, with advanced skin hydration." Roight. So explain to me why my skin suddenly turned all dry flaky and itchy when I switched from conventional moisturizers to this. I do have particularly dry skin, so maybe this may work for normal to oily skin?
2.
Paula's Choice Clear Targeted Acne Relief Toner.
My skin has always responded well to salicylic acid, so I thought this would be a shoo-in for my skincare regimen. And then I broke out. Whopee. I now use it to exfoliate my legs before and after epilating.
3.
Hada Labo Super Hyaluronic Acid Hydrating Lotion.
Everyone loves this! It supposedly makes your skin more supple. I actually got a sample, which worked pretty well, before I splurged on the big bottle. And then I broke out. Sometimes I wanna strangle my skin. Choosy much?
4.
Revlon Lip Butters
. This received so much hype in YouTube, so imagine my excitement when it was finally available here! I went ahead and bought two shades (Macaroon and Peach Parfait). While the color payoff and the shades themselves are great, I just can't stand the glitter (which I should have considered before purchasing, but I was so blinded by the great reviews).
5.
Chanel Vitalumiere Eclat Comfort Radiance Powder.
I obsessed over this for a loooooong time before I finally caved. I loved how it came with a (relatively) usable brush, so I thought it'd be perfect for touch-ups. It found its place in my makeup bag, and there it stayed, for months on end, without getting used. While the texture is lovely upon application, I find that it just sits on top of my skin, and it does so in a way that is quite obvious. I really tried to make it work, as it did not come cheap, but in the end I gave up and moved on to better things.
Nothing is more disheartening than splurging on stuff that you end up at the back of your makeup drawer, collecting dust, but really the only way to know if something works is to go ahead and try it.
What's your biggest beauty regret?