20 January 2012
Kitchen Misadventures
My New Year's resolution (read: the only one I have managed to keep thus far) is to eat breakfast everyday. This is quite a bit of a challenge because I am not a morning person in any way, shape, or form. And I am not quite fond of the quick breakfast stuff like oats and cereals. I used to buy breakfast from the office cafeteria, but I got tired (and quite frankly, scared) of the seven hundred different types of fried noodles that all tasted about the same.
So sandwiches it is. My main issue with store-bought sandwiches is that they are made with mayo 90% of the time. And I hate mayo. Not because of the fat content or anything; I just don't like how it tastes, in the same way I don't like nori, or tuna belly (and any kind of fish belly, actually), or carrots. So I decided to make my own, after a couple of hours scouring the net for recipes and ideas. I have been eating this everyday for two weeks now and I have not yet sworn it off (but maybe next week I shall; let's wait and see), so I guess I could say it's decent.
No comments
18 January 2012
Tech
My apologies for the utter lack of posts; I have been experiencing my very own, personal Mercury Retrograde.
I guess after more than four years of using a Mac, I am no longer used to things not working smoothly. That is, until Apple released Mac OS X Lion and things started to go downhill. Long, harrowing story short, I ended up buying Chibi.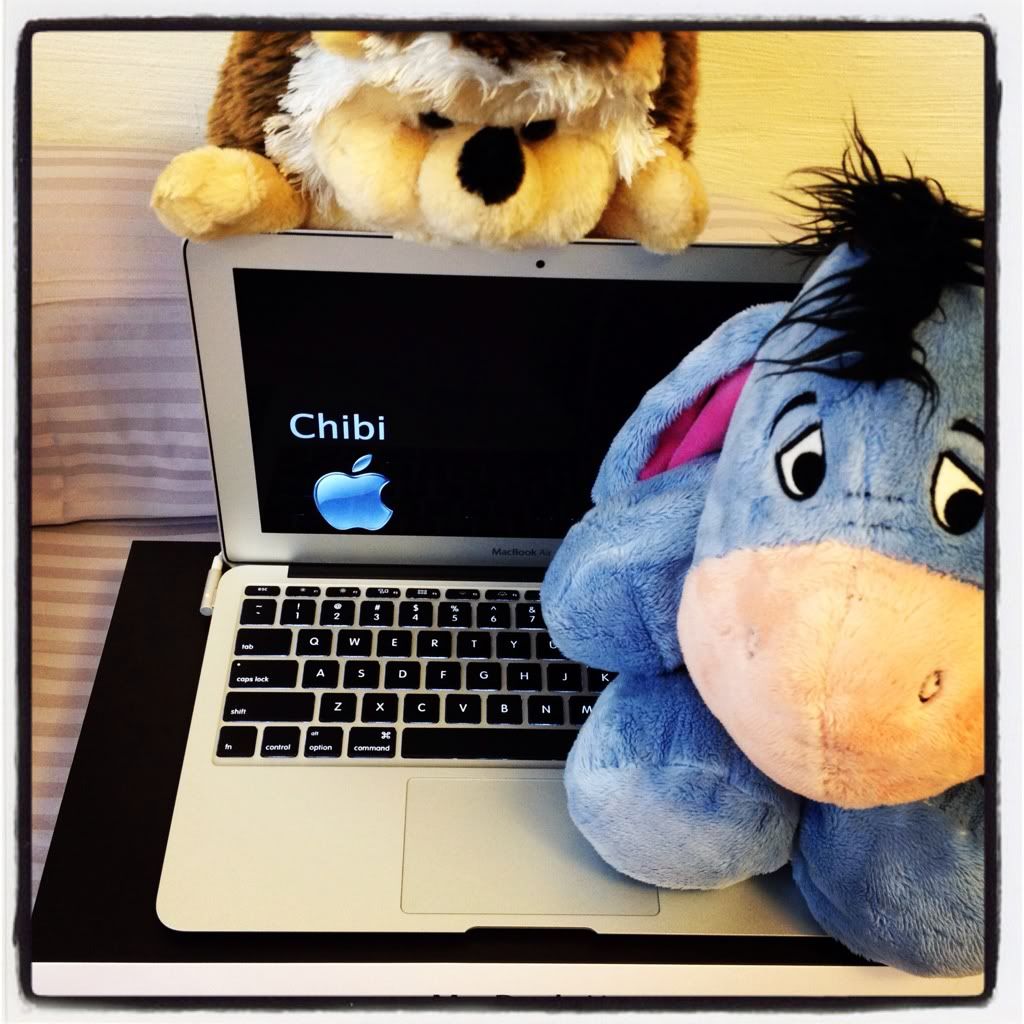 Admittedly, a Macbook Air is not the most practical laptop out there, and it certainly is not a lot of bang for your buck, specs-wise, but for my personal use it serves quite excellently. I mean let's be honest here - I may understand the difference between a 1.4Ghz and a 1.6Ghz processor but will I notice it? I'm still working out the kinks (and still cursing Lion every single day for not being as stable and useful sa Leopard) but I'm hoping this would all be over one day. If not, Windows 8 I am looking at you.
No comments